S T E E L / W O R K / C I T Y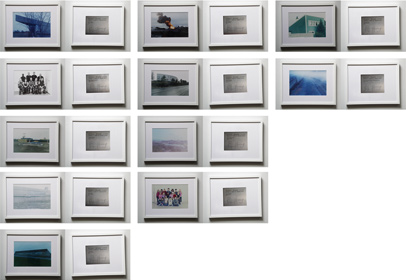 Analog C-print, edition of 3, in white metal frame
each with a steel plaque mounted on the back
with the picture's number, title and size engraved.
PRICE 550 EUR
BUY »


C A R A V A N
Digital C-prints, edition of 5, mounted on cardboard
that fits frames with dimensions of 30x40cm.
The cardboard is embossed, number-stamped and signed.
PRICE 150 EUR
BUY »


C A R A V A N B O X

Analog C-prints, hand printed by Rikard Laving, edition of 3, size 30x40cm
in an acid-free cardboard box containing all 8 photographs,
color and black & white, from the Caravan book.
All photographs are numbered, signed and placed in acid-free plastic pockets.
PRICE 8500 EUR
TAKEN OFF THE MARKET